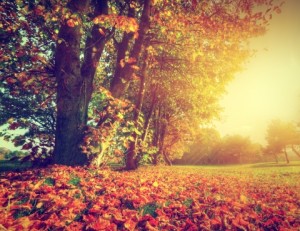 Is it too late to start controlling those weeds?
Although you wouldn't know it from the heat, summer is winding down and fall is well on its way. Because summer is almost over, many people have been wondering if it is too late for weed control in Grand Junction. The short answer is no because early fall and late summer is actually ideal for perennial and biennial weed control.
Why is early fall and late summer a great time for weed control?
You should take steps to control your biennials and perennials, like wild carrot, burdock , clover and plummets thistles, in the fall because they will be much easier to remove. During this time of the year, your weeds are transporting the products of photosynthesis to their root systems, so that they can be stored for winter. This makes them much more absorbent to herbicides. Although they are more absorbent, tougher weeds, like ground ivy and clover, will probably still require more than one application.
Herbicide is just one part of the weed control process, as one of the best defenses against your weeds is healthy turf. In addition to fall and late summer being ideal for weed control, it is also ideal for fertilization, which plays a huge part in keeping your turf healthy. Fertilizing in September and October will help your lawn recover from the hot summer and prepare for the cold winter ahead.
It's not too late for weed control, in fact, it is the ideal time for it! Contact us today to schedule your appointment with our weed control experts.